Antiperspirant
More application examples
by Marcus Fritze on Dec 27, 2022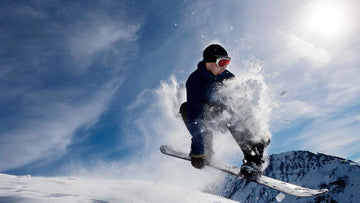 Head or face sweating, trunk sweating
Due to its almost 40-year history, odaban - Spray has developed over time into an all-rounder for use in sweating problems on a wide variety of skin areas. Many of our customers also use odaban very successfully for sweating on the head, sweating on the face or sweating on the torso.
Relieve sweating in prostheses
We have received a lot of positive feedback from prosthesis wearers who used odaban - Spray to control the annoying sweating in prosthesis liners. The application to these areas does not pose any problem. However, when using odaban - Spray on the face, we always recommend using a cosmetic pad to apply it, since the product could get into the eyes if sprayed directly.
Application of odaban Spray on different areas
When using odaban spray on different parts of the body, you should make sure that only individual affected areas and not the entire body are treated with odaban spray. Especially when used on the head, it is very important to only treat individual skin areas and not the entire head.