Since 1970s
Trusted for generations
For more than forty years, many thousands of men, women and children all over the world, have found odaban® antiperspirant to be a safe, reliable and discreet product that provides protection against excessive sweating.
odban® antiperspirant continues to set the benchmark for safety and satisfaction. We are confident in its reliability and it is sold with a money-back guarantee. Try it today and discover a new zest and confidence for life.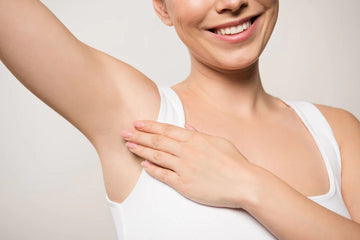 The effectiveness of odaban antiperspirant has been tested and proven by a dermatological institute. The test subjects, who all suffered from increased sweat production, were treated with Odaban antiperspirant once a day in the evening for 3 days. The other armpit remained untreated during the test and served as a control. The test persons showed a reduction in the amount of sweat of up to 90% already after 3 days of application, with an average sweat reduction of approx. 71%. odaban is very well tolerated when used correctly and is sold worldwide with a 60-day money-back guarantee, which is usually handled directly with the customer in the event of a claim.
Alcohol denat, Aluminium Chloride, PEG-12 Dimethicone