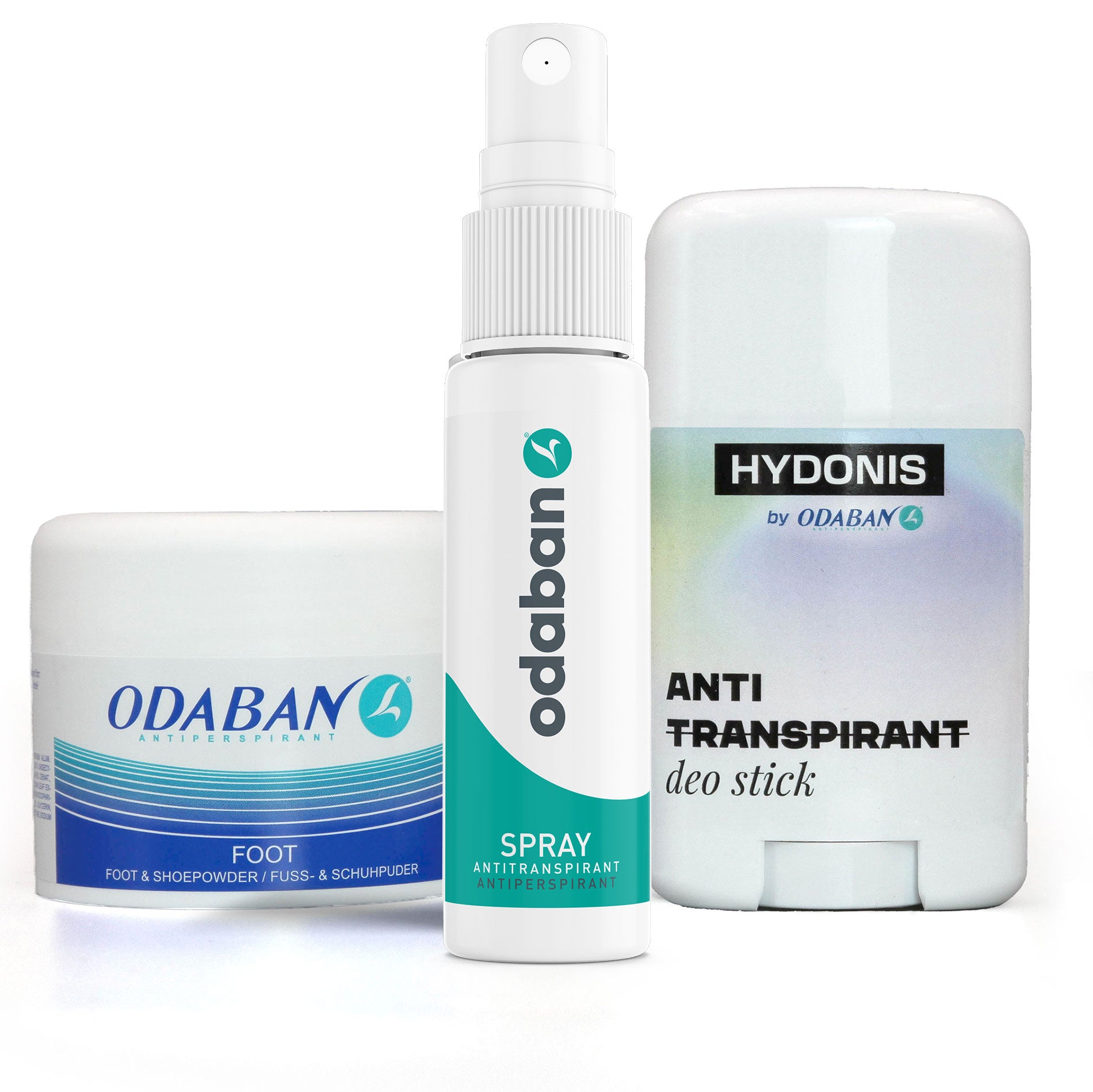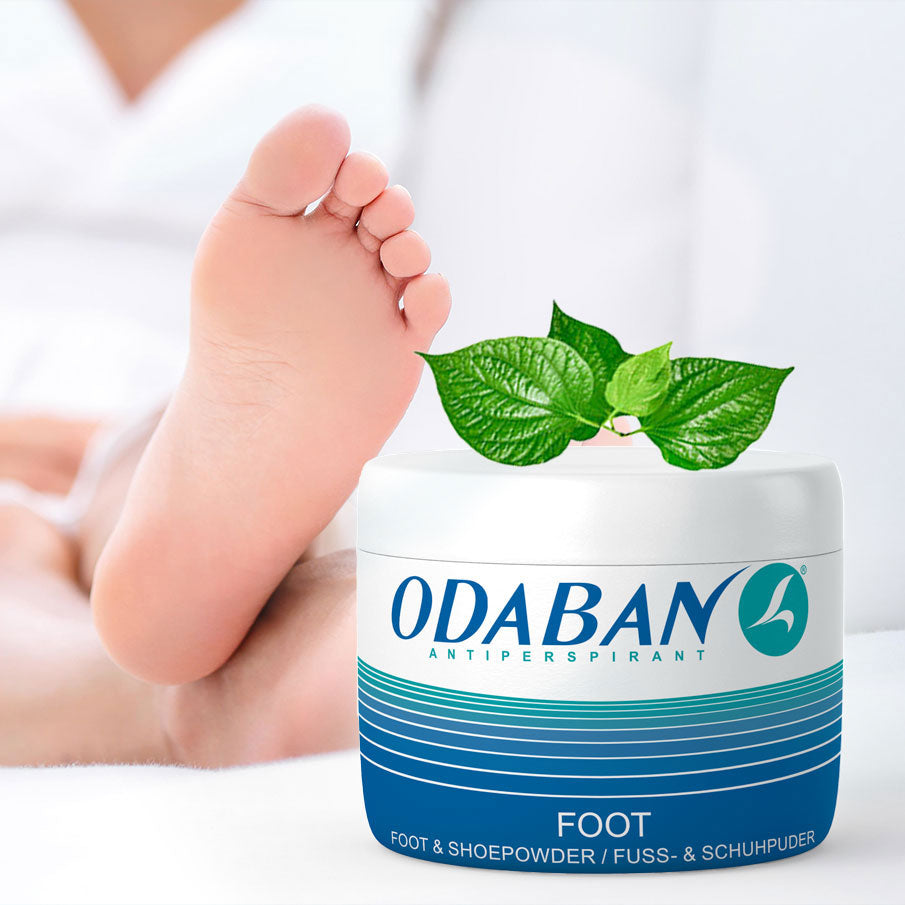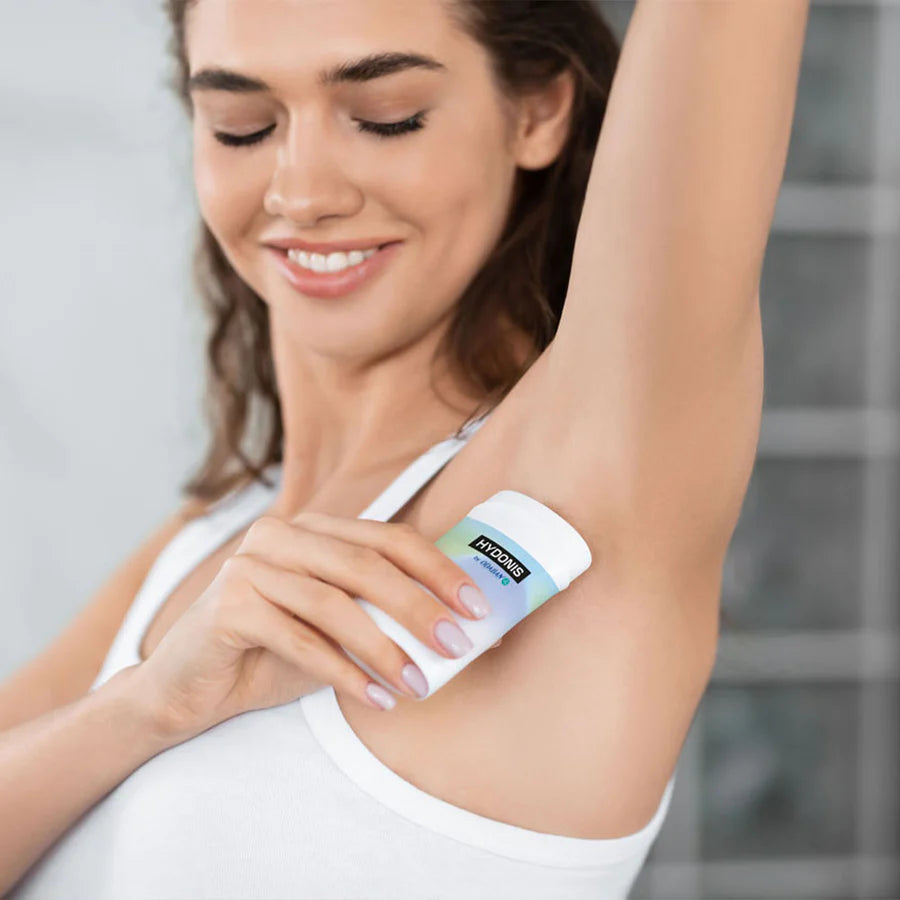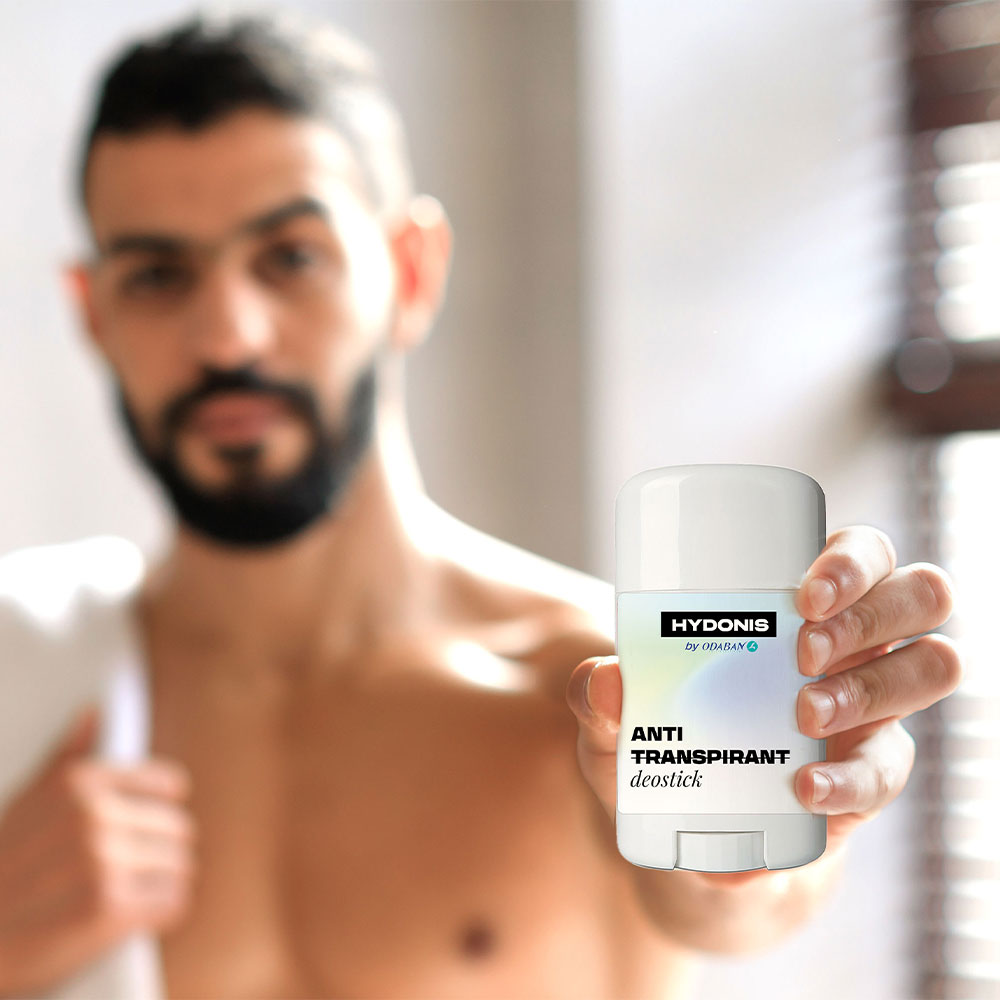 Absolute protection against sweating with this combination

odaban Antiperspirant Spray 30ml

✅ Prevents sweating and odours after the 1st application
✅ Can also be used on armpits, face, hands, feet, chest, scalp
✅ Develops long-term protection overnight
✅ dermatest®: test result very good


Antiperspirant Deo Stick 60g

✅ Immediate protection against sweating
✅ Developed for sensitive skin
✅ With caring ingredients


odaban® Foot and Shoe Powder 50g

✅ Works on the most stubborn foot odour
✅ Ingredients have a germ-reducing effect on bacteria and fungi

Consisting of 1x odaban antiperspirant spray 30ml + 1x HYDONIS by odaban deodorant stick 60g + 1x odaban foot and shoe powder 50g
Sale price
$34.00
Regular price
$38.00
In stock - with you in 2-3 days
odaban® complete set
Sale price
$34.00
Regular price
$38.00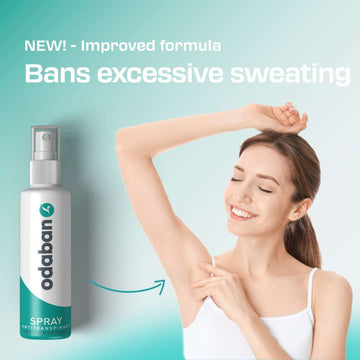 Antiperspirant Deo Spray
odaban spray helps against sweating
✅ Contains no propellant gas, no fragrances
✅ Does not cause allergies
✅ 100 percent odourless and without side effects

For those affected, increased underarm perspiration is usually a real problem. They are bothered by the unpleasant smell of sweat caused by underarm wetness, the noticeable and usually embarrassing sweat stains on their clothes and the insecurity when dealing with other people and in stressful situations. Finally put an end to annoying sweat stains!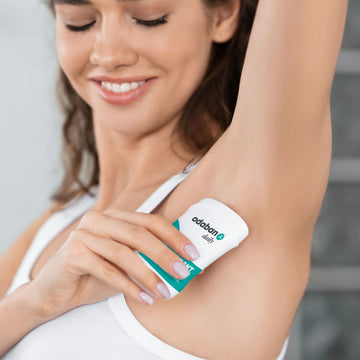 Antiperspirant Deo Stick
Your daily helper against sweating
✅ Designed for sensitive skin
✅ Effective protection against sweating
✅ With nourishing ingredients
✅ Discreet unisex fragrance

As an anti-transpirant deodorant stick, it is optimised for use on the armpits, but can also be used on hands, feet, chest, scalp and other areas of the body.

The deodorant stick gently but effectively protects you from heavy perspiration and cares for your skin.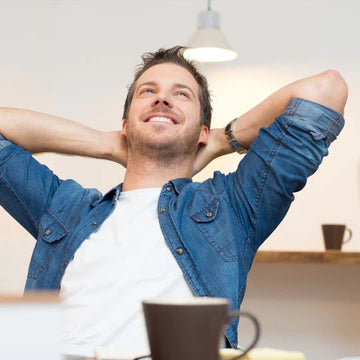 odaban® protects
In all situations in life - be it at an important lecture in front of a broad audience, in warm temperatures or simply when being with other people - and not only in the region of the armpits.

The ODABAN spray can also be used for other skin areas, such as the hand, forehead or back.
odaban® spray is effective everywhere
Where odaban® can be used
odaban® spray can be used all over the body. Odaban is particularly effective for sweaty hands and feet.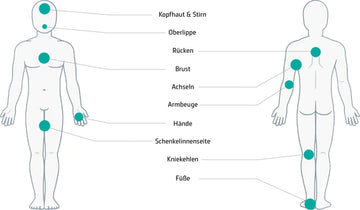 The stick is especially designed for application to the armpits. Application to the forehead, back, chest, hands, feet, bends of the arms and back of the knees is also possible.



You can also use the HYDONIS by Odaban deodorant stick on your face. Only on irritated or irritated skin should Odaban not be used. Odaban antiperspirant was originally developed only for the armpit and foot area. Over time, however, a wide variety of applications have emerged. We have many customers who use Odaban very successfully on the face. Odaban should also only be applied in the evening when used on the face. Please wash the treated skin areas normally the next morning. For facial application, it is usually sufficient to apply 1-2 times a week or as needed. Please never treat the entire head with Odaban, but only individual affected skin areas, as the sweat also has a cooling function. For sensitive skin, we recommend testing the Odaban antiperspirant on a small area first before applying it to a large area.



Odaban antiperspirant is a "cosmetic product". According to the law, cosmetic products must always be safe. Also for expectant and breastfeeding mothers. Odaban was subjected to several safety assessments before it was launched in Germany, all of which were positive. You can therefore use HYDONIS by Odaban antiperspirant without hesitation during pregnancy and breastfeeding.

Phthalimidoperoxycaproic acid (PAP) - An active bleaching agent that lightens the discoloured molecules in your tooth.
PVP - Prevents stains from sticking to your teeth in the first place!
Hydroxyapatite - Hydroxyapatite has been shown to enhance cavity remineralisation.
An antiperspirant should not be used during the day. This has the simple background that people sweat more during the day. As a result, the active ingredient aluminium chloride reacts with water to form a by-product and unpleasant skin irritation can occur. It is therefore not advisable to use the product during the day. It is also not advisable to use an antiperspirant after a freshly performed underarm shave, as this leads to extremely small injuries of the skin surface and can cause skin irritation after the application of an antiperspirant.



A very important aspect when using Odaban antiperspirant is that the skin must be absolutely dry at the time of application. There should be no residual moisture left in the armpit. If there is still residual moisture in the armpit, the effect of the product cannot develop optimally, and the residual moisture can also cause skin irritation, itching or burning. Many users who use Odaban antiperspirant for the first time often have the problem that they still sweat a little in the evening, i.e. that a certain residual moisture can hardly be avoided. In this case, we recommend applying Odaban antiperspirant immediately before going to bed and drying the armpits beforehand with a little talcum powder or a hairdryer. This way, you can ensure that there is no residual moisture left in the armpits.

Another mistake that is often made during application is that too much Odaban antiperspirant is applied per application. 1 wafer-thin layer per armpit is perfectly sufficient. For sensitive skin, we always recommend application via a cotton wool or cosmetic pad. Please wash off product residues normally the next morning.

Odaban antiperspirant should only be used once or twice a week after an "initial protection" has been built up.

In addition, Odaban antiperspirant should not be used too frequently, as this will prevent the spray from achieving the desired effect. The reason for this is that if used too often, the sweat gland outlets will be completely "blocked". The sweat that accumulates behind the blockage will eventually break through this blockage. Consequently, increased sweating occurs again.

Should this nevertheless be the case, Odaban antiperspirant must not be used for a period of about two to three weeks. After this application-free interval, the effect will be the same as at the beginning of the application.

Odaban thus remains a very effective, safe product for a long time.



Protects from the first application and permanently.
Provides active protection against annoying sweaty feet and foot odour
odaban foot and shoe powder takes away the unloved stink from feet and shoes. Only certain skin bacteria are responsible for the often embarrassing odour. They attach themselves to the originally neutral foot sweat, decompose it and produce the unpleasant odours. Only odaban Foot and Shoe Powder effectively combats these parasitic bacteria, leaving the balance of the body's own protective skin film untouched. With its germ-reducing and gently vitalising ingredients, ODABAN foot and shoe powder is therefore the ideal care for feet and shoes.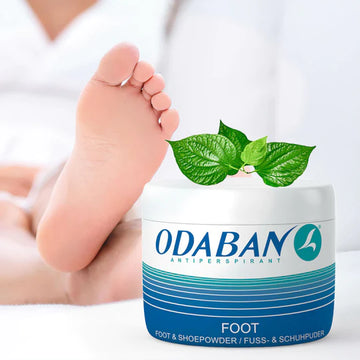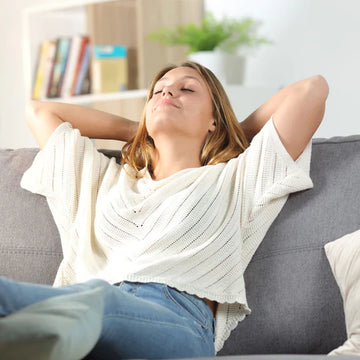 Protection against foot and shoe odour
The natural power of the Kawa-Kawa
Kawa-Kawa is a traditional and variously used plant of the indigenous people of Polynesia. ODABAN foot and shoe powder contains an extract of the kawa-kawa root. Together with refreshing peppermint oil, original New Zealand Manuka oil and other active ingredients, Kawa-Kawa stops the most stubborn foot odour even in difficult cases and with heavily used sports shoes. As with all ODABAN products, we give you our money-back guarantee!
How to use ODABAN® Foot and Shoe Powder
Foot and shoe care has never been so convenient! Before slipping in, sprinkle a spoonful of ODABAN foot and shoe powder into both shoes. To do this, simply use the practical measuring aid enclosed with each tin.

For shoes worn daily, repeat the treatment for seven consecutive days or until the ODABAN foot and shoe powder is used up. After that, ODABAN will keep your feet and shoes pleasantly fresh and free of any odour for up to six months. Footwear that is rarely worn receives the active protection of ODABAN every time.