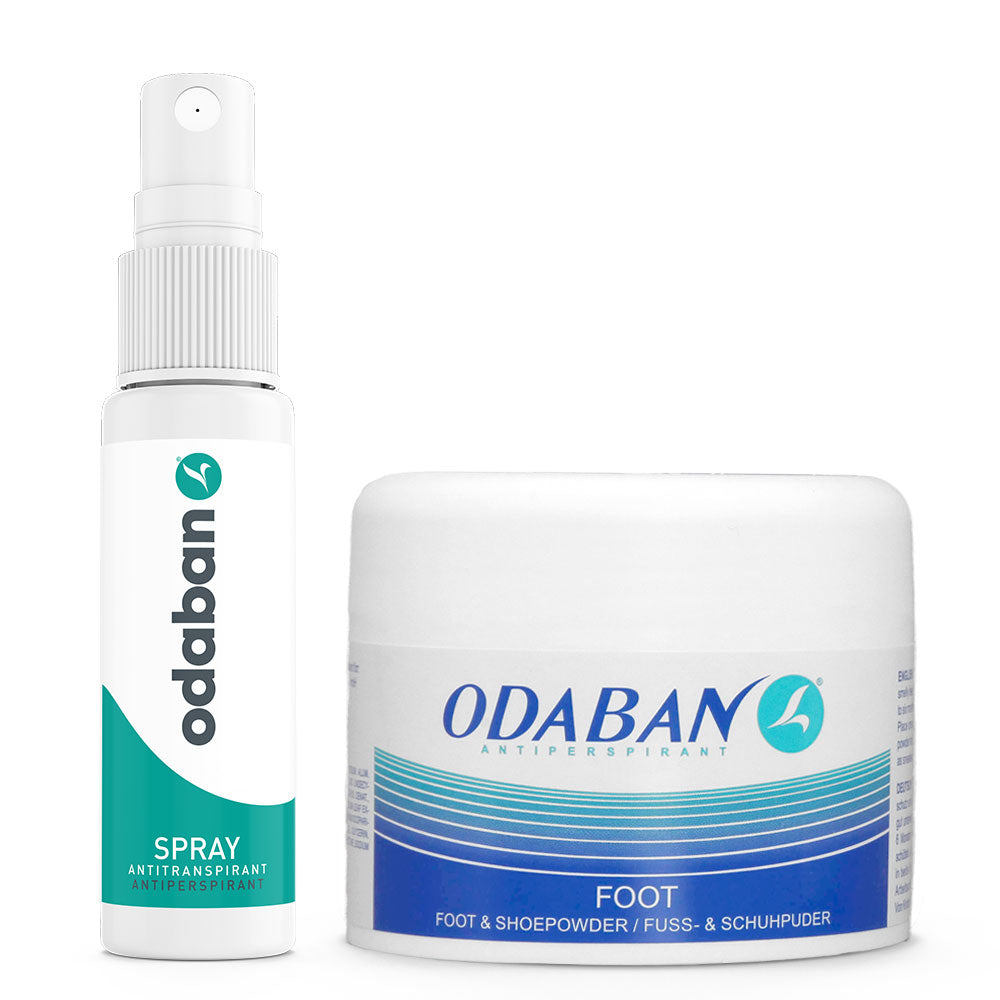 odaban® antiperspirant + foot and shoe powder set
Sale price
$29.00
Regular price
$33.00
Consisting of 1x odaban Spray + 1 odaban Foot & Shoe Powder
odaban Spray:
✅ Prevents sweating after the 1st application
✅ Prevents odours
✅ Protects your clothes from discolouration by deodorant
✅ Also for use on the underarm, face, hands and feet. Prevents odours
✅ Protects your clothes from discolouration caused by deodorant
✅ Can also be used on armpits, face, hands, feet, chest, scalp
ODABAN Foot & Shoe Powder
✅ Works on the most stubborn foot odour even in difficult cases
✅ Guaranteed to work, otherwise you'll get your money back
✅ Also ideal for use on sports shoes, work shoes and trainers
In stock - with you in 2-3 working days
odaban® antiperspirant + foot and shoe powder set
Sale price
$29.00
Regular price
$33.00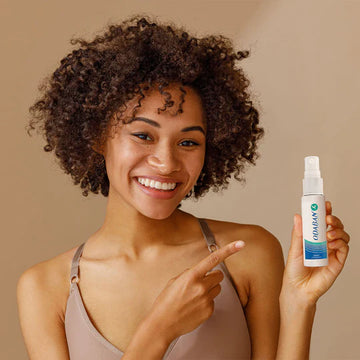 Antiperspirant Deo Spray
odaban spray helps against sweating
For those affected, increased underarm perspiration is usually a real problem. They are bothered by the unpleasant smell of sweat from underarm wetness, the conspicuous and usually embarrassing sweat stains on their clothes and the insecurity in dealing with other people and in stressful situations. Finally put an end to annoying sweat stains!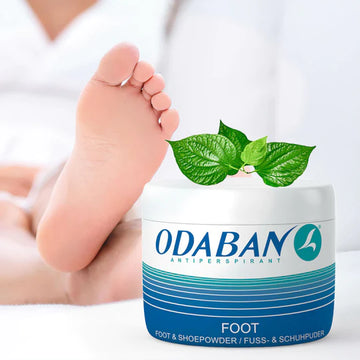 Helps against foot and shoe odour
odaban foot powder
Unpleasant foot and shoe odour is usually an embarrassing affair for those affected. Whether work shoes, sneakers or ballerinas - with odaban foot and shoe powder, the annoying mustiness is finally a thing of the past. The powder works naturally with extracts of the Kawa-Kawa plant, is easy to apply and ensures a germ-free atmosphere in the shoe.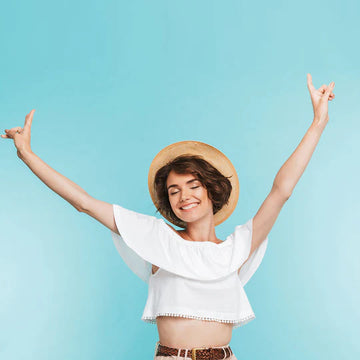 odaban® protects
in all situations in life - be it at an important lecture in front of a broad audience, in warm temperatures or simply when being together with other people - and not only in the region of the armpits. odaban - spray can also be used for other skin areas, such as the forehead or back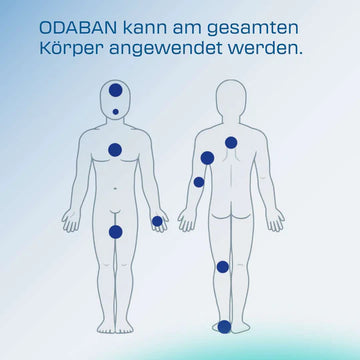 odaban® spray is effective everywhere
Where odaban® can be used
odaban® spray can be used on the entire body.
MORE THAN 14000 SATISFIED CUSTOMERS